When legal issues come up, you don't want to waste hours doing your own research, and you don't want to risk making a costly mistake. With BizCounsel, it's never been easier to get the legal help you need. You'll have a team that's got your back, with the assurance that everything's done right.
Get personalized legal help in minutes
We don't expect you to be a legal expert. That's why we take care of your business' legal needs in one place. With BizCounsel, legal help is just a phone call away.
Put more time into what's important
Stop wasting time researching the law, reading through contracts, or trying to make template agreements work for you. Let us take care of the legal stuff, so you can put more time back into your business.
Be confident you're doing it right
Contracts. Leases. Employment issues. Business structure. Debt collection. Taxes. Whatever the issue, you'll be 100% confident it's done the right way with BizCounsel.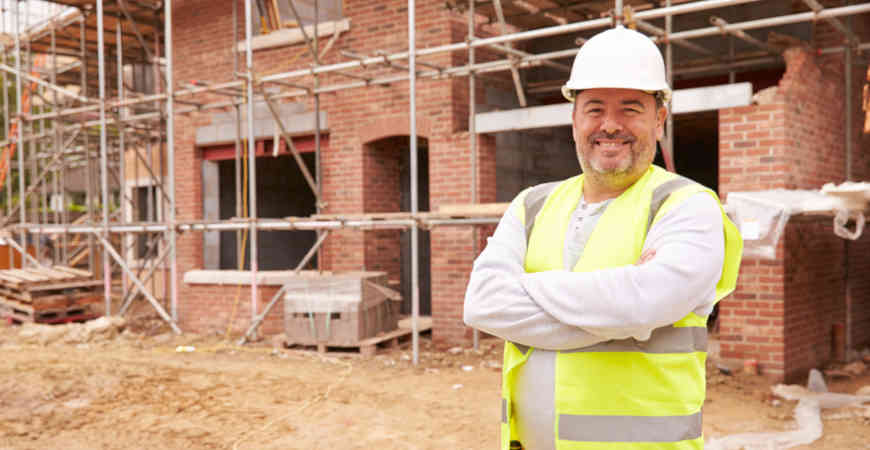 How we can help
Legal advice and guidance without paying by the hour
Speak with your attorney whenever you need to - about whatever your business needs. Never be scared of a big bill just to pick up the phone.
Get contracts reviewed quickly and conveniently
Need to make sure a contract is OK to sign? We'll cut through the legalese and make sure it's fair. We'll read through the fine print to protect you from "gotcha" clauses.
Custom drafted documents with 100% price certainty
When you need a custom-drafted contract or agreement, you'll get an upfront, fixed-fee quote for the project. No running time clocks, and no hidden charges.
Packages designed for small business
Basic
$89/mo
Unlimited consultations with a dedicated attorney that can grow with your business.
Upfront, flat-rates for any custom document drafting
No cost registered agent services included ($300 value)
Plus One-time Onboarding Fee:
Premium
$129/mo
All the features of Basic, plus:

Two contract reviews of 10 pages or less included per month ($300 value)
Access to BizCounselNOW™ - Get quick answers to questions and short documents by email
On-call tax advice and discounted tax preparation from a team of tax professionals
Plus One-time Onboarding Fee:
Pro
$189/mo
All the features of Basic and Premium, plus:

Add 5 extra pages to your included contract reviews (15 total pages per contract) ($470 value)
No cost registered agent services for up to 3 entities ($900 value)
Compliance Monitoring and Filings -- We'll proactively file reports to ensure compliance with Secretary of State regulations
Plus One-time Onboarding Fee:
See How We Can Help
How we keep our prices so low
Our Founders helped start LegalZoom. For over 20 years, they've been working to make legal services more affordable.
Focused on small business
We believe in the value of small businesses, and we believe that they should have access to the same high quality legal services that larger businesses can afford. We choose to price our services to be accessible by all businesses.
Leaders in innovation
Traditional lawyers don't pride themselves on speed and efficiency. We do. Our technology platform empowers our attorneys to reduce administrative waste and draft contracts up to five times faster.
Leverage size and scale
We give our law firm partners a significant amount of business. By making legal services less transactional and more relationship based, we're able to help more business owners while keeping costs down.
"Moving to BizCounsel for our legal needs has saved us time, money, and most of all, unnecessary stress."
Daniel F., Owner
"Our relationship with BizCounsel has been a vital part of our company's success."
Sulynn C., Owner
"I call my BizCounsel attorney any time something legal comes up, so I can pay attention to running my restaurant and serving my guests."
Mark Verge, Owner
"Using BizCounsel has eliminated the need for hiring a full-time attorney to keep our business running."
Mark Mittleman, Owner
"BizCounsel has saved our company thousands in legal fees."
Max D., Owner
Real legal advice without paying by the hour
Get guidance on issues including:
Employee Issues
Trademarks
Letter Drafting
Vendor Disputes
Copyrights
Creditor Disputes
Cease & Desist Letters
Promissory Notes
Contract Disputes
Debt Collection
Leasing Agreements
Contractor Questions
Business Structuring
Demand Letters
Breach of Contract
Partnership Disputes
Corporate Compliance
Sales Agreements
Licensing Issues
Client Disputes
Employee Handbooks
Corporate Minutes
Incorporation
Services Agreements
Have an attorney at your fingertips
Have a legal issue? No sweat. Just schedule a call and your BizCounsel attorney can help you sort it out.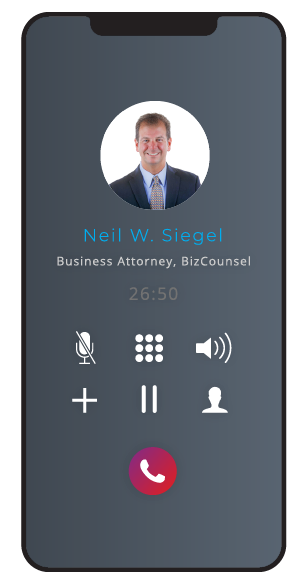 Daniel F
White Fox Vineyards
Should I revise my employment agreements because of recent changes in the law?
Dan G
Oxford Road
Can you help me collect an unpaid debt?
Sulynn C
Ararat Pharmacy
How can I restructure my business to reduce taxes?
Mark Mittleman
Punta Cabras
Should I file a trademark for my business?
Have your attorney review contracts
before you sign
Know exactly what you're getting yourself into and get peace of mind.
Find hidden "gotcha" clauses
With legalese stuffed into most contracts, it's easy to miss crucial details. Our attorneys are trained on how to find and fix those "gotcha" clauses.
Reduce litigation risk
At the heart of most business disputes is a poorly drafted contract. Your attorney can suggest changes and edits over the phone to fix any issues.
Your attorney has your back
You'll be more confident when you know exactly what's in your contract before you sign it. Your attorney is always looking out for your best interests.
Custom-drafted legal documents
with transparent pricing
When you join BizCounsel, these are a few of the custom-drafted documents you can have your attorney draft for an upfront, flat-fee.
Non-disclosure Agreement

Promissory Note

Employment Agreement

Independent Contractor Agreements

Demand Letter

Debt Collection Letter

Website Privacy Policy

Website Terms and Conditions

Cease & Desist Letter

Consulting Agreement

SAFE Agreement

Convertible Note Agreement
A suite of powerful services
included when you join bizCounsel
No-Hassle Scheduling
Your dedicated BizCounsel attorney will call you at a time that works with your schedule.
Customer Support Team
As a member, you'll have a dedicated client success specialist available to book appointments and facilitate all interactions with your attorney.
Registered Agent Services
Every corporation and LLC is required by law to maintain a Registered Agent. We provide this service as part of your BizCounsel membership.
Employee Usage Included
Make sure that your entire business is protected. Designate partners and employees as authorized users of your BizCounsel membership.

Frequently Asked Questions
How do you offer such affordable prices? What's the catch?

At BizCounsel, we're changing the economics of the legal profession so that the system works better for everyone. No one wants to pay $300 per hour just to speak to their attorney. And on the other side, lawyers make most of their income by drafting contracts and performing real legal work, not by simply talking to clients.

By offering advice and consultations for a fixed monthly fee, we hope you'll build a long-lasting relationship with your attorney based on trust. Then, when you need a contract drafted or need real legal work done, you'll turn to your BizCounsel attorney first.

How do I know my lawyer is any good?

Every BizCounsel attorney has spent a minimum of 7,500 hours crafting solutions for small business owners. Every attorney is fully licensed by the state, graduated from an ABA-accredited law school, and is in good standing by their respective state bar associations.

Just as importantly, we ask our members to review every attorney, and we are always providing our attorneys with up-to-date technology, continuing legal education and client feedback for improvement.

What kinds of legal issues can I run by my attorney?

Your BizCounsel attorney can advise you on most legal issues that affect small businesses. These include vendor and customer contracts, client disputes, lease agreements, employment matters, service contracts, debt collection, corporate formation, regulatory compliance and more. However, there are some limitations. Please see the Legal Plan Contract for details.

Is it easy to get started?

Absolutely. It only takes a few minutes to get up and running once you chat with one of our team members. We can schedule your first consultation with your BizCounsel attorney usually within 24-48 hours.
"BizCounsel members can get legal advice from its network of business attorneys, without paying by the hour."
"The model also changes the economics for lawyers and their practices, enabling them to serve more clients and charge them less."
"BizCounsel is the natural progression from LegalZoom."
"A unique startup — BizCounsel — might be the answer."
Learn how BizCounsel can help your business