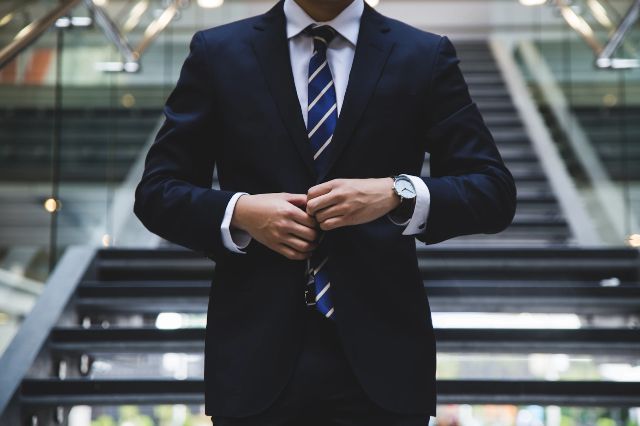 When you are starting or running a small business you are faced with many problems, obstacles, and worries. One of the most important questions that inevitably pops up is: when and how to hire lawyers for your business? We all know that attorneys charge pretty step fees and many startups don't have much extra cash for legal services. Because of that, many small business owners scramble to find the right business attorney only when faced with a grave legal problem (for example, getting sued by an employee or a customer.) That's why it's essential to know that investing in a small business attorney early on will often save you a bundle and help your business thrive in the long run.
When to Hire a Business Lawyer
You definitely do not need an attorney for every single step of setting up and running your business – any smart business owner is capable of filing simple business or IRS forms – and there are certainly many straightforward and self-explanatory matters that could be handled without spending hundreds of dollars on business attorneys. After all, there are so many business expenses in starting up a company, so why not try to save a load if you can do it yourself? On the other hand, it is essential to know exactly when you will need legal help and how to find the attorney that's right for your business before the calamity strikes. 
Like with insurance and accountants, the best time to hire a business lawyer is often before you think you need one. Even if you are trying to be extra cautious with your money, it's worth looking into a few small business attorneys in your state anyway – if you ever decide to hire one, you'll have a few names to choose from.
Issues You May Need Help With
Here are some issues that business owners might tackle by themselves, but then realize it makes more sense to get professional help: 
Writing a business plan

Researching and choosing a name for your business (research online for existing previously business names)

Purchasing a domain name for your website

Applying for an employer identification number (EIN), which is necessary for filing taxes with the IRS

Applying for any licenses and permits your business might require

Interviewing and hiring employees (check into federal and state laws which regulate the hiring of employees or look to a legal agency like BizCounsel for help)

Obtaining and submitting necessary IRS forms

Documenting and recording company meetings

Hiring independent contractors and vendors

Creating contracts for customers or clients

Updating any agreements under which you are currently operating

Dealing with audits by the IRS
There are certainly more business-related matters you can probably do on your own to save a buck or two, but if you want the peace of mind that your business is protected, or you just want a pro to handle the paperwork that you hate to deal with, retaining a business attorney might be a great investment for the future of your company.
Issues Which Should be Handled By a Business Lawyer
You are inevitably going to face certain issues that are too complex to handle on your own. At that point, your best move is to retain a business lawyer. Here are some common situations when you might need help with your legal needs:
Choosing a legal business entity: Choosing a business entity affects the future of your company's growth. A small business attorney will be able to assist you with balancing benefits and drawbacks and ultimately help you make the decision that is right for you.

Raising money: When raising venture capital and selling equity to investors, it's a good idea to have a lawyer who can help you navigate the legal side of the situation. 

Drafting founder agreements: In the case that you have partners in your business, then writing out the roles and responsibilities of each partner right at the beginning can keep disagreements from happening in the future. An attorney can assist you with partnership agreements and corporate bylaws.

Contract review: A lawyer can help you in drafting and negotiating contracts.

Handling employment issues: As a business increases its workforce, a business attorney can help keep up with labor laws and lawsuits.

Obtaining IP protection: Businesses in tech, health, or research fields often require trademarks and patents and finding a good trademark lawyer can help benefit the business's future.

Sale/Acquisition: A Business attorney would protect your interests in negotiating for the sale or your company or for the acquisition of another company or its assets.
How to Hire a Business Attorney
When you decide it's time to hire a small business lawyer for legal advice, it's best to give yourself plenty of options. Meet a few different attorneys and choose the one who is a right fit for your business and you think you would have a good attorney-client relationship. Take advantage of your local turf and network, network, network. Listen to your friends and business associates, as a recommendation from the right source can be extremely valuable.
Make sure to do the required research. Check out the potential candidates' LinkedIn pages and websites and pay attention to their background and experience. Some things to look out for:
Is the attorney specialized in business law? Make sure that the attorney is specialized in business law. Hiring a litigator or an attorney who isn't familiar with the ins and outs of business law can be disastrous and even costly in the long run.

Do any of these terms appear in the attorney's bio: business law; corporate law; transactional; fundraising; emerging growth; startups; venture capital; securities; mergers and acquisitions; intellectual property; tax? If they do, then the attorney is looking good so far. If they don't, and words like litigation, insurance, or family law are popping up instead, it's a good idea to check other lawyers out instead.

Who are the attorney's clients? Seeing any possible clients that the attorney may have disclosed on a website via testimonial could help you see if the attorney is working with businesses like yours.
Once that you have a list of potential attorneys, it's vital that you meet with each one for a one-on-one interview. Most attorneys don't charge for an initial interview. And just as you are looking for a good attorney to work with, they are looking to work with good clients as well, so the interview will likely go both ways. Some questions to ask include:
What is your law firm's approach to clients? Understanding how the law firm works and what kinds of clients it has will help you decide if the firm is right for your established or new business.

Who will be doing the most of my legal work? Since law firms are composed of people with varying types of legal experience it can come in handy to know whether your legal issues will be handled by an experienced attorney or an intern.

Do you have experience working with startups? It's important to work with an attorney who knows how a startup works and can meet fast-paced business needs and a tight budget.
Fee Structure
Talking money is going to be on top of your list when you meet a prospective small business lawyer. You are working on a tight budget, so attorney fees have to be one of your top concerns. It's important to get each detail of your fee agreement in writing so that you are aware from the beginning how much you'll be paying for your attorney's services.
Hourly fee. Most lawyers charge an hourly fee for their work. Try to keep a record so that you are not surprised by a hefty bill in your mailbox.

Flat fee. Good Business lawyers charge flat fees for simpler projects like setting up your entity and drafting short contracts. Flat fees are usually less expensive than an hourly rate for the same project and help you save money.

Monthly retainer fee. Some law firms provide the option of a monthly retainer to pay in advance for legal costs you use throughout the month. This can give you a peace of mind if you want to make a phone call because that time is already included in your budget. Some of these retainers run into the thousands per month.  But some companies are offering a unique service where for a much lower monthly payment (around $100 per month), you can have access to a dedicated attorney for unlimited consultations, and then upfront fees when you need pen-to-paper work done.
It's essential that you feel comfortable with the decision and that you have chosen the right lawyer for the job. Making sure that the lawyer and your startup are a good fit for each other is essential for your business's success in the future, so you should feel comfortable with your decision.
Conclusion
You don't need an attorney for every legal issue that comes up in your business, but when you do, it's good to know where and how to find the one who's right for your business. You may not be aware that you need legal help until it's too late, but it's always a good idea to think ahead and find an experienced small business attorney who can help you stay in compliance with the law and spot developing legal issues early. 
Add a BizCounsel Approved Attorney to your team today.
Sources 
https://www.fundera.com/blog/business-attorney#step3
https://www.entrepreneur.com/article/58326
Add a BizCounsel Approved Attorney to your team today.