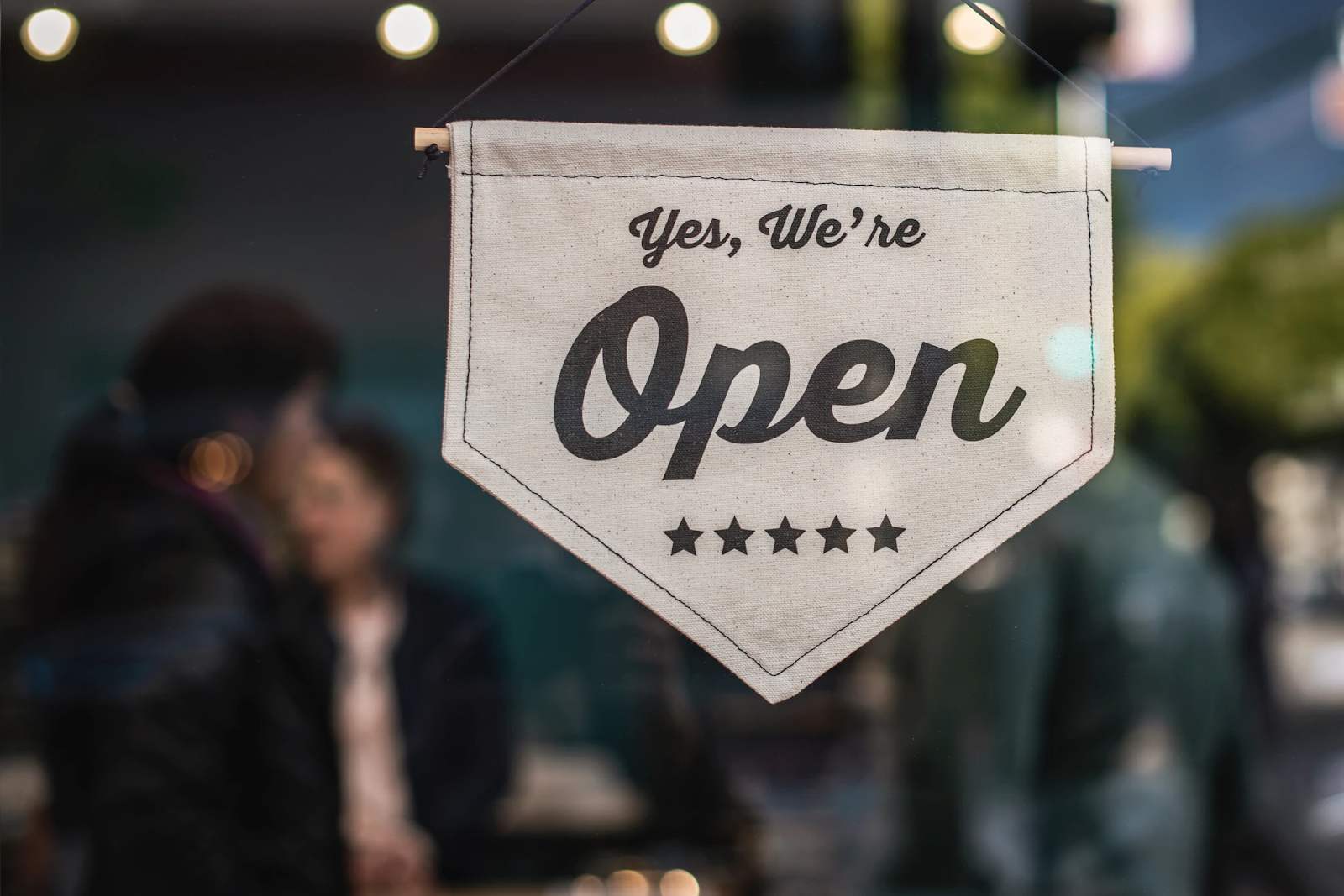 It can be very difficult to find the right small business lawyer for your needs. There are many different types of lawyers and it can be confusing to know which one you need and when.  A good business lawyer can help you to save money down the road by helping you avoid costly litigation and crippling court fees.
The good news is that more and more services are available to help you find a lawyer and save money while doing it. By asking the right questions, you can qualify these attorneys to find the right one for your small business.
By the way, you can read all of the below, or get started immediately with an experienced, highly rated business attorney in your state, at BizCounsel.com.
What Type of Small Business Lawyer Do I Need?
Business and commercial lawyers often overlap in their areas of expertise.  Commercial law has to do with selling and distributing goods. If your business has a product, you will want a lawyer from a law firm that focuses on commercial law. 
Business lawyers help with the legal issues that confront a business during the course of its operations, as well as the forming of business entities: partnerships, corporations, and Limited Liability Companies (LLCs), and new formations as a result of acquisitions and mergers.
Not all business lawyers work with startups.  Some business lawyers only work with more mature companies. But you will often find that a startup attorney really enjoys the startup space.  And one benefit of a good startup lawyer is that they can help you avoid legal problems before they start, which could help you grow your company correctly from the business formation.
When Do I Need a Small Business Lawyer?
It's best to find a lawyer for your small business before you need one. Once you have to go to court, you will likely need a specialist in that type of litigation. A small business lawyer can range from $150 per hour for a junior lawyer at a small firm, while a specialist or senior partners at big firms in major cities can be over $1,000 per hour. 
Then again, you will want the best lawyer that has the right level of expertise and focus for your legal needs. For example, if you're writing a contract against a seasoned venture capitalist, you would not want a new lawyer to take care of it..
Here are some of the situations where you may want to hire an attorney with specific types of expertise: 
Taxes: If you want legal advice on your business's tax situation, optimal tax designation, or tax consequences, you should hire a commercial tax attorney.

Intellectual Property: You'll want to hire an IP attorney if you're interested in securing a trademark, copyright protection, a patent, or otherwise protecting your business's IP assets. Generally, these tasks are performed by specialists who do nothing but "intellectual property" legal work. If your lawyer says he or she "specializes in small businesses," then he or she should have a close working relationship with one or more intellectual property specialist.

Real Estate: If you're looking to purchase a commercial space for your business, it's a good idea to hire a commercial real estate attorney.

Litigation: If you've been sued, you'll want to hire a lawyer who has experience with mediation, arbitration, and litigation in court.

Contracts: Contracts are often riddled with risk. Business or contract lawyers can help you understand, prepare and respond to the contracts. Also, they could prevent you from falling into these pitfalls or breaking laws.

Business Organizations: If you're deciding whether a corporation or limited liability company (LLC) is the better way to organize your business, you'll want to hire a lawyer who can provide help on your decision and prepare the necessary paperwork.  
One problem for small businesses hiring a business lawyer is that businesses touch on many areas of the law.   You usually won't be able to find one lawyer for everything you need throughout your business journey, though generalists who have experience across many industries, or know colleagues who can help you with specific challenges, can be very valuable to you
Alternatively, firms can provide an array of expertise you'll need, but they are also more expensive. One way to cut costs could be to hire a small business lawyer who used to work at a large firm and is familiar with several branches. Another way is to look at legal help sites, which often give you firm-level access to lawyers for a monthly fee structure.
Where Do I Find a Lawyer?
Google Search
As with most things we're not familiar with, Google is a good place to start looking for information. Searching "free consultation" and the type of lawyer you need and the city is one way to find lawyers in your area. Sometimes it can be hugely beneficial to have a lawyer who is familiar with the laws in your state or area, as well as the local business community. 
Referrals 
You can ask other business owners for referrals, either people from your network or by posting in online forums like LinkedIn or Reddit. Often, your small business lawyer can refer you to other types of lawyers you may need. 
Online Listings
There are many online legal listings. They often list lawyers by location, years of experience, expertise, and ratings, which are all useful metrics. If you need to talk to a lawyer with familiarity in the laws of your state, you can also try searching in the state Bar Association. But how do you know which one to pick? Online reviews are not always useful, as the person in question may not have the same legal issue as you. 
Legal Help Sites
There are plenty of online services to help pair you with a lawyer using legal help sites. This can be a great option on a budget. These sites can connect you with a lawyer to provide advice or give you access to legal services, often for a low monthly fee. Users may pay an additional fee when they need additional legal services, such as pairing them with a lawyer to help write a contract. This can help provide firm-level support to small businesses, without the large price tag. However, when using legal help sites you'll want to be watchful of a few things. For example, some forms can be out of date, or you might be charged for a form that you can access for free on a government website. In addition, generic forms might not hold up in court. Therefore, when in doubt, it's best to consult a small business lawyer about laws that are specific to your industry or area.
How Can I Qualify a Lawyer?
When you're trying to qualify a lawyer, it's good to ask the right questions. Here are some important questions you'll want to ask: 
What is your area of expertise? Ask them what their expertise is with your type of business. If you'll be their first client in a particular sector, it may be wise to look elsewhere. 

How many years of experience do you have? Don't be afraid to ask direct questions about a lawyer's experience. Experience matters and is ultimately what you're paying for when hiring a lawyer. The more experience they have the higher their hourly rate. Consider what you need done when taking this into account; something more routine like drafting Articles of Operation may not need an attorney with 20 years of experience. However, if you are creating a long and complex contract with a venture capitalist, a seasoned veteran may be exactly what you need.

Do you have writing samples? When hiring a small business attorney, you want to be sure of their prior work and cases, and also get samples of their contracts. If they have multiple spelling errors, you should find someone more competent. 

Do you have any conflicts of interest? Make sure they aren't working for a competitor or client, otherwise you may have issues should you go to go into mediation or court.

How will we communicate? Your lawyer should be competent and responsive. You'll want a lawyer who you can work with well over the phone and online, in addition to in person.

What is your fee structure? 

Hourly: Most attorneys bill by the hour. The small business lawyer cost can range from $150 per hour for junior lawyers to over $1,000 per hour for senior partners at large firms in major cities. 

Flat rate: this can be harder to find because it is not always possible to know the full amount of time something will take. You can try to work out fee arrangements for legal costs to stay within your budget. However, legal matters like contract drafting and many services such as forming or incorporating a business, or general council, can be handled with a flat fee. Find a lawyer who will offer this to avoid runaway fees.

Contingent fees: For lawsuits or other complex matters, lawyers often work on a contingency basis. This means that lawyers are trying to obtain some amount to be recovered from a lawsuit, then they may work for part of the damages -- usually between 25 percent and 40 percent. If they fail, they receive only out-of-pocket expenses.

Retainer: Pay a monthly fee to be able to proactively ask questions as they come up. But retainers often start at a few thousand per month and go up from there.  

Business legal plan membership:  pay a small monthly fee to work with a dedicated attorney and get legal advice whenever you need it.  Then pay upfront, flat-rate costs for more complex work that needs to be done.  You'll have the security of knowing you have someone in your corner and not have to worry about scrambling to find a lawyer if something more complex comes up. These attorneys mostly do business over phone and email to keep their costs (and your fees) down.
You'll also want to ask yourself some important questions when deciding on who is the best person to represent your company: 
Do you like the lawyer?  If they make you feel pressured, or undervalued, you should consider finding a new lawyer. Ultimately, they work for you.

Are they responsive? It's okay if they're not available occasionally. If it's a regular thing, then it can also be time to find someone else.
Summary
At the end of the day, a small business lawyer is an important partner for your company. It can seem like a daunting task finding the right legal counsel, but there is no need to be intimidated. By asking the right questions, leveraging your network, and doing your research, you can find the right lawyer for your small business.
It is important to have legal guidance throughout the process of running your company. Make sure to establish a good relationship with a lawyer from the very start as they can guide you along this journey every step of the way. Give yourself the gift of peace of mind and leave your focus where it belongs: on growing your company and satisfying your customers. 
In addition, keep in mind that when it comes to working with a small business lawyer, you're the client. If at any time you're unsatisfied with the business lawyer you choose, you always have the option to discontinue your relationship and start your search anew.
Sources:
https://www.entrepreneur.com/article/58326
https://www.upcounsel.com/small-business-lawyer-cost
https://www.fundera.com/blog/business-attorney
https://www.fundera.com/blog/startup-lawyer    
Consult a BizCounsel Approved Attorney to Guide Your Team.